Besides the thought leadership provided in our blogs and articles, Ingenuiti also delivers more extensive information through white-papers on specific topics.
More will be added on a quarterly basis, so stop by again for new topics and content.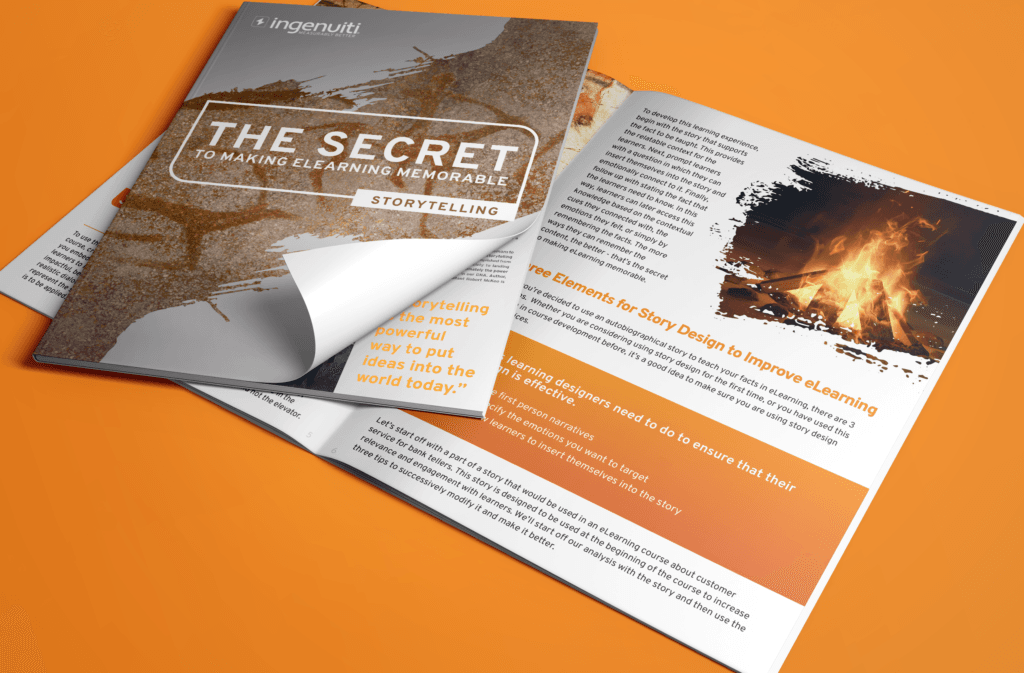 The Secret to Making eLearning Memorable
To make eLearning memorable, incorporate stories into your content. Stories provide context for your content. The facts to be learned are locked into memory better if a story is part of the learning methodology. Three tips for writing those stories are to use first-person narratives, specify the emotions you want to target, and allow learners to insert themselves into the story.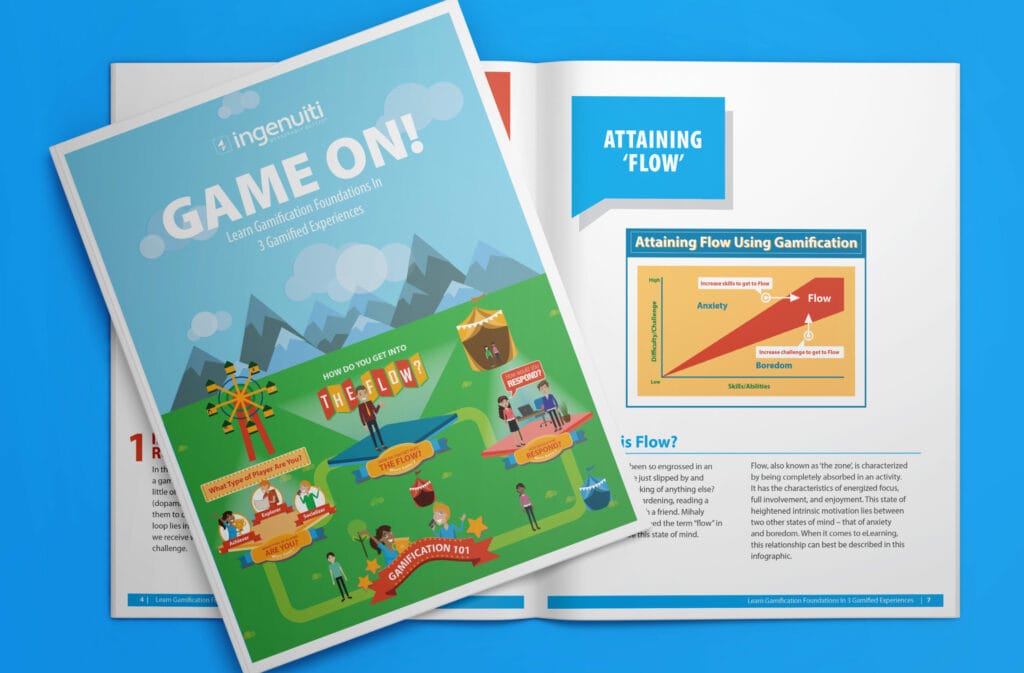 Game on! Learn gamification foundations in 3 gamified experiences
Learn how to bring a new level of engagement and interactivity to your content through gamified learning. Ingenuiti's Gamification whitepaper will provide you and your team a foundation in gamification and explain how it can be used in training.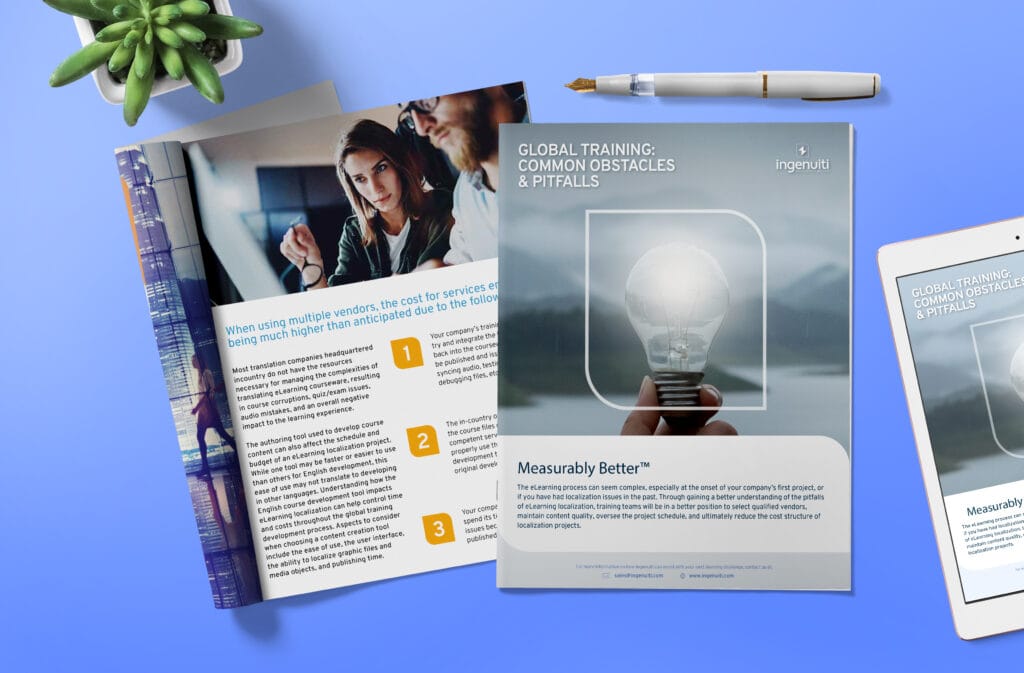 Global Training: Common Obstacles & Pitfalls
The eLearning process can seem complex, especially at the onset of your company's first project, or if you have had localization issues in the past. Through gaining a better understanding of the pitfalls of eLearning localization, training teams will be in a better position to succeed. Find out key success drivers in the Global Training: Common Obstacles & Pitfalls whitepaper.