Besides the thought leadership provided in our blogs and articles, Ingenuiti also delivers more extensive information through white-papers on specific topics.
More will be added on a quarterly basis, so stop by again for new topics and content.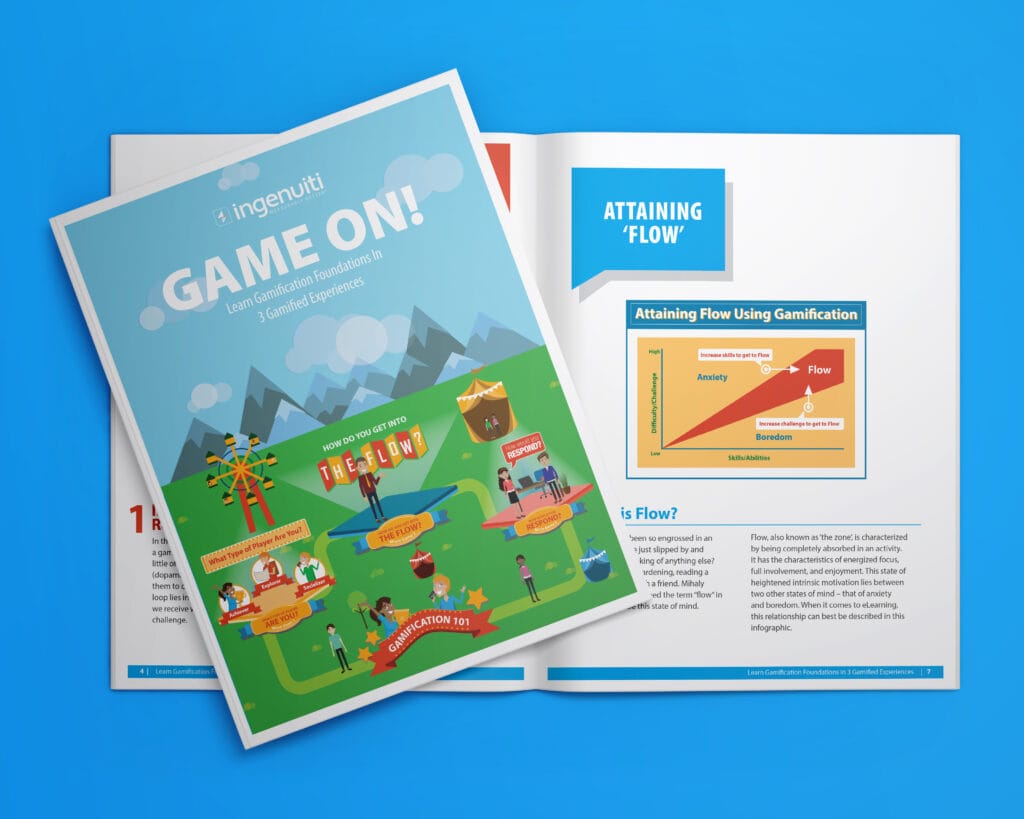 Game on! Learn gamification foundations in 3 gamified experiences
Learn how to bring a new level of engagement and interactivity to your content through gamified learning. Ingenuiti's Gamification whitepaper will provide you and your team a foundation in gamification and explain how it can be used in training.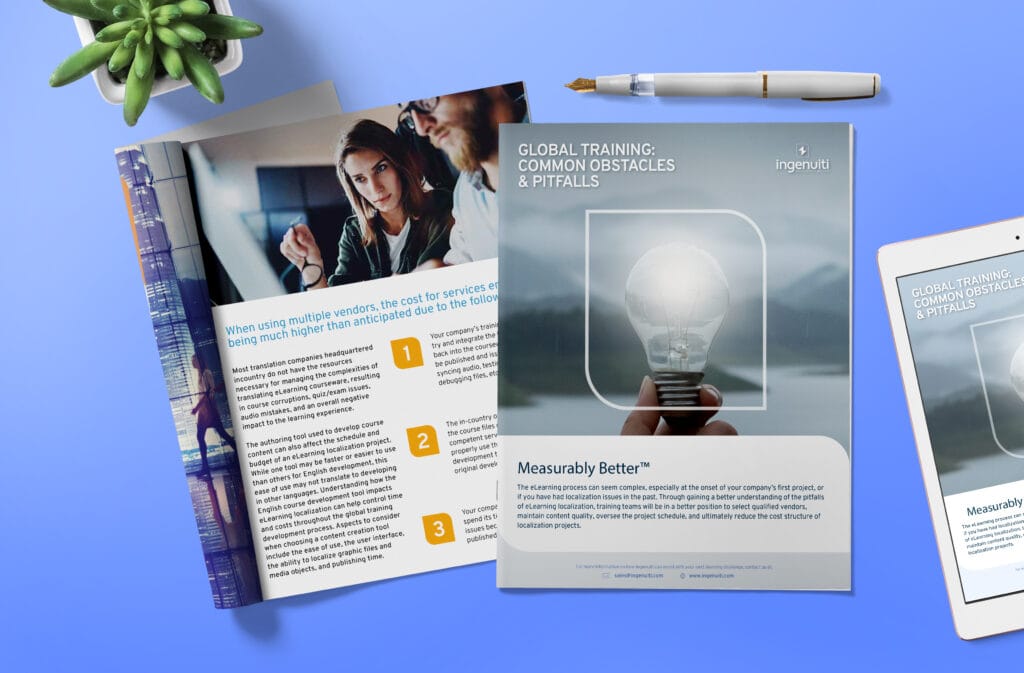 Global Training: Common Obstacles & Pitfalls
The eLearning process can seem complex, especially at the onset of your company's first project, or if you have had localization issues in the past