The story you are about to read is the 6th chapter in a series based on a composite of real learning leaders in real situations. The company, Delpharma, is not an actual company but, as you will see, it faces a very real challenge: how to deliver learning experiences in a global, multilingual, multicultural environment. Those readers who have faced this challenge will recognize themselves in this story. If you are interested in learning more, we invite you to contact us at info@ingenuiti.com and we will be happy to continue the conversation. If you would like to receive the ebook with all chapters included, click below in 'Sign Up Today' here and we will send you the full ebook when it is available.
---
Lisa and Meera sat on the balcony of Lisa's twenty-second floor condominium on a stunning early summer day. With temperatures in the low 70s and clear skies, the city looked like a postcard.
"I'm going to miss this place," said Lisa.
The condo was only temporary housing for Lisa as she began her new job as the chief learning officer of Delpharma, one of the largest pharmaceutical companies in the world. With more than 50,000 employees, Delpharma operated in twenty-seven countries. Her husband and two daughters remained in Detroit, focused on selling their home there and enabling the girls to finish their school year. Delpharma was providing the condo while Lisa searched for a more permanent place for her family.
The friendship of Lisa and Meera was established during their time as students in Purdue University's master of instructional design and technology program. Since their graduations, the two remained friends and stayed in close contact with one another. They encouraged one another through job and life changes, and each used the other as a sounding board when needed.
Lisa needed a sounding board now. Throughout her career, she had been the chief learning officer in three companies. The first was a regional grocery store chain. The second was a US based hotel with no international locations. The third was a tier-two auto parts manufacturer located in Detroit, which was where her husband and girls were still living.
Her most recent role had some international engagement. Because of the North American Free Trade Agreement, their clients had plants in both Mexico and Canada which meant some of their training was translated into Spanish and French. Localization was never high on her team's radar. They outsourced the translation, hoping it was accurate enough to convey the basics of what needed to be learned.
Lisa's greatest concern was that in her new role, she would be responsible for translating what was created into nearly five dozen languages. In conversations with several executives during her interview process, she heard the same concern expressed multiple times. Some of Delpharma's international locations were not performing at anticipated levels and several leaders expressed a suspicion that the training provided was not resonating.
Lisa was in the unique position of having one of her new company's biggest needs also being one of her weakest skills. She knew she needed to get up to speed as quickly as she possibly could and that meant a call to her friend, Meera.
Meera's career path was different than that of Lisa's. Meera was deeply involved in corporate training and development but with many companies instead of being employed by just one. Meera had spent more than a decade at Ingenuiti, a company with a unique combination of custom learning solution development as well as translation and localization services. Meera's role was to consult with what she called "global, multilingual, multicultural" companies or GMMs.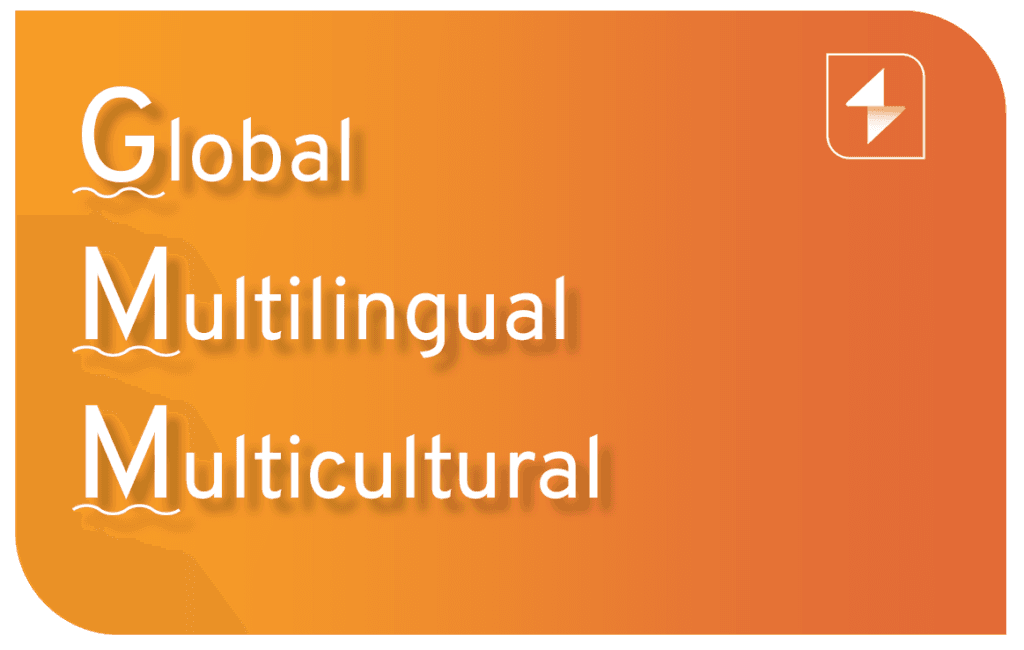 Upon being offered the job at Delpharma, one of Lisa's first calls was to Meera, asking her to come to New York and spend a few days discussing how to lead a global learning team for a global company. Meera accepted immediately which was why they were watching the city from the balcony of Lisa's twenty-second floor condominium.
"When you were at your previous companies and you decided to build a set of learning experiences, where did you begin? What was the first thing you did?" asked Meera.
"Some of what we've already discussed," replied Lisa. "We followed a modified version of the ADDIE model: analysis, design, development, implementation, and evaluation. In the analysis stage, we spent most of our time ensuring that we were clear on the problem we were trying to solve and how it aligned with the needs of the company. Sometimes we were simply given directives on what needed to happen depending on what was going on in the company at the time."
"Ok," said Meera. "Once you finished the analysis, what did you do next?"
"We would move on to the design stage," replied Lisa.
"And what was the first step?" Meera asked, pushing Lisa to a specific place in the conversation.
"We called it curriculum design," said Lisa. "In our graduate program, it was called 'curriculum mapping.' Is that what you want to know?"
"That is," said Meera. "What I'm trying to get you to think about is that to create learning experiences for many cultures in many languages, you do not need to adjust your process. If you have had success beginning with curriculum design, you should expect the same results at Delpharma."
"Even with all these languages and cultures?" asked Lisa. "I suppose that is at the root of my anxiety about this new job. I'm wondering if the systems I've used in the past will work in this environment."
"They will," said Meera. "This is not the first conversation I've had with a learning leader who has been tasked with translation and localization and wondered if an entirely new content creation system would be needed. If their system worked in English only, it would very likely work for multiple languages and cultures."
"So I just need to do what I've done before?" asked Lisa with some sarcasm in her voice.
"Not exactly," said Meera. "Same system applied to different circumstances. And that means you will have to expand how you think about each step in your system, especially curriculum design. Let's make sure we agree on what we mean by that term."
"That's a good thing to do at the start," said Lisa. "I like to start every project with curriculum design because it gives me a roadmap. If we did it well, it was a thorough spreadsheet where all the information we needed was available and we turned it into an actual visual representation of a road moving forward. We did not do that level on every project, but the bigger and more complex the project, the more likely it would be turned into something visual."
"What problem were you trying to avoid in your curriculum design process?" asked Meera.
"We asked a lot of questions," replied Lisa. "We listed them in a spreadsheet and then went through them systematically. Sometimes it took more time than we thought we had, but the design plan became a living document. We frequently went back to it to review what we had already decided. It kept us from going astray. On large projects, it is sometimes hard to see how all the pieces fit together. I found that the best way to avoid confusion and conflict was to have the curriculum design document crystal clear."
"Let's expand that to your new role in Delpharma," said Meera. "Would you do anything differently given your new learner audience of many languages and many cultures? Anything you would add or subtract from your spreadsheet?"
"That's an interesting question," replied Lisa. "My immediate response is that the items in the spreadsheet would not change." Lisa paused for several seconds thinking hard about what she would say next. "Maybe what would change would be the people who would be involved in the process of building a curriculum design."
"More voices? More diverse voices?" asked Meera.
"Yes," replied Lisa. "That's what I mean. I need to pay attention, not only to getting alignment but also to getting alignment with the right people. So I should be asking who else needs to be in this conversation."
"That will not always be an easy decision," said Meera. "Who did you most often include in your previous jobs?"
"Usually the curriculum design team was made up of instructional designers, a developer, a project manager, a subject matter expert, and a leader in the company who had an interest in making sure the training was effective," said Lisa.
"As we discussed, this will be a tricky balancing act," said Meera, "based on what I've seen in other companies. Too few on this team may mean that you completely miss the perspectives of many of your learners. Too many and the process becomes cumbersome, and your progress will be slowed significantly."
"I can see that," said Lisa. "I'll need to find the right number of diverse voices with a stake in the success of the project and get them involved in the curriculum design process."
"It might take a few rounds to get that right," said Meera, "but if your team sees you making the attempt, it will speak volumes about your priorities in this role.
Meera gave Lisa a few moments to let that sink in and then continued, "You said a few minutes ago that you would not change the questions in your curriculum design spreadsheet. I want to revisit that for a few minutes."
"You think I need to change the formula?" asked Lisa.
"Maybe," said Meera, "or maybe not. Again, I'm not suggesting you completely change the system that has been working for you. I'm asking you to consider an overlay of additional considerations that will come from having many languages and cultures among your learners."
"You mean I could keep the same questions but ask them to different people?" asked Lisa.
"Only sort of," replied Meera. "What are some of your questions?"
Lisa replied, "The spreadsheet has questions like 'what are we trying to achieve and how will we know when we've achieved it?' Or 'how will these modules be grouped so learners have a sense of progression?' Or 'how do our objectives align with the objectives of our learners?' Things like that."
"I don't think you need to alter those all that much," said Meera, "but I would encourage you to take a very broad approach in answering them. Will all your learners share the same sense of achievement? Will all global learners feel the need for progression or are they more likely to take the courses because they have been assigned and because they are motivated by compliance rather than by achievement? What are the objectives of your learners? Do they want to do their jobs better or increase their skills or are they looking for a clear career path? And would all cultures answer this the same way?"
"I see what you are telling me," said Lisa. "I can't simply look at the curriculum design process through my own lens as an English-speaking American who has not had a lot of international experience."
"We are going to get into the mechanics of translation and localization next," said Meera. "Those will be more process discussions. This conversation is mostly about your perspective and how you begin to think of your learners. A big, open-minded, humble approach will serve you well. As with most successful learning development, much will depend on what you bring to the table as the leader of your learning team. If you think of creating English learning experiences from an American perspective that will be later adapted to others by translation, you will miss a big part of your job."
"Something about what you are saying is exciting me," said Lisa. "You know I have been passionate about learning and watching people develop. That's why I got into learning in the first place. I'm starting to think of this new job as less of a challenge and more of an opportunity to get more involved with the world."
"Now you're talking," said Meera. "That is exactly what I mean by perspective. Or maybe we can call it attitude. The hunger to understand other cultures and help learners to advance in their skills and knowledge is a calling of passion."
The sunshine that was part of the beginning of their conversation had disappeared behind a wall of buildings and the temperature was beginning to drop, as is common in early summer days in New York. They decided to take a break for a brief rest. Their next conversation would focus on designing and developing learning experiences when those courses would be translated into up to fifty-five languages. This would be one of the central conversations for Lisa as she took up her new leadership role at Delpharma.
If you are interested in learning more, we invite you to contact us at info@ingenuiti.com and we will be happy to continue the conversation. If you would like to receive the ebook with all chapters included, click below in 'Sign Up Today' and we will send you the full ebook when it is available.