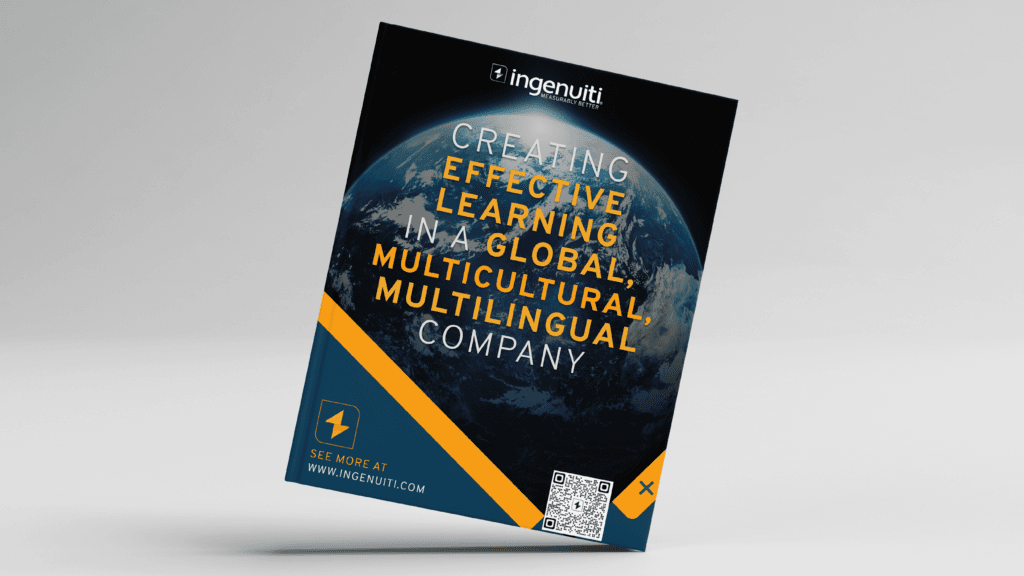 Download our latest eBook today!
With more than 50,000 employees and translation needs for fifty-five different languages and cultures, Lisa felt overwhelmed. She called her friend, Meera, to help her build a content creation system that would provide excellent experiences for learners no matter their language or culture…
To learn more about Lisa and her experience, download Ingenuiti's eBook, Creating Effective Learning in a Global, Multicultural, Multilingual Company.
If you have any specific questions or if a question was not answered in our ebook, please reach out to Ingenuiti directly. We would be happy to learn how we can specifically help your company or organization.